Welcome to COACH PLUS SKILLS

We help players improve their performance and coaches build winning teams by unleashing the power of athletes' cross-skills. Our comprehensive assessments analyze 6 main categories of soft skills. This makes it possible to quantify powerful drivers of performance and team dynamics. In other words, we have deciphered the mind in the athlete.
Des résultats concrets.
Increased points per game. Decrease in points collected. Raising the performance level of players. Visible improvement in the player / coach relationship. All of this contributes of course to more wins and more wins lead to titles.
Based on science and big data, our soft skills assessments are endorsed by professional sports organizations and federations around the world. Developed by a Doctor, former professional athlete and specialist in performance optimization, our transversal skills assessments are the first – and the only – of their kind.
The model was worked on in conjunction with Arnaud Labbé, founder of Coach Plus, graduate trainer specializing in performance optimization, trainer for the FFF and FIFA, specialist in performance optimization.
Many sports have been designed to adapt perfectly to both team and individual sports. Arnaud thus brings his experience and that of the ambassadors as a professional trainer and high level mental trainer.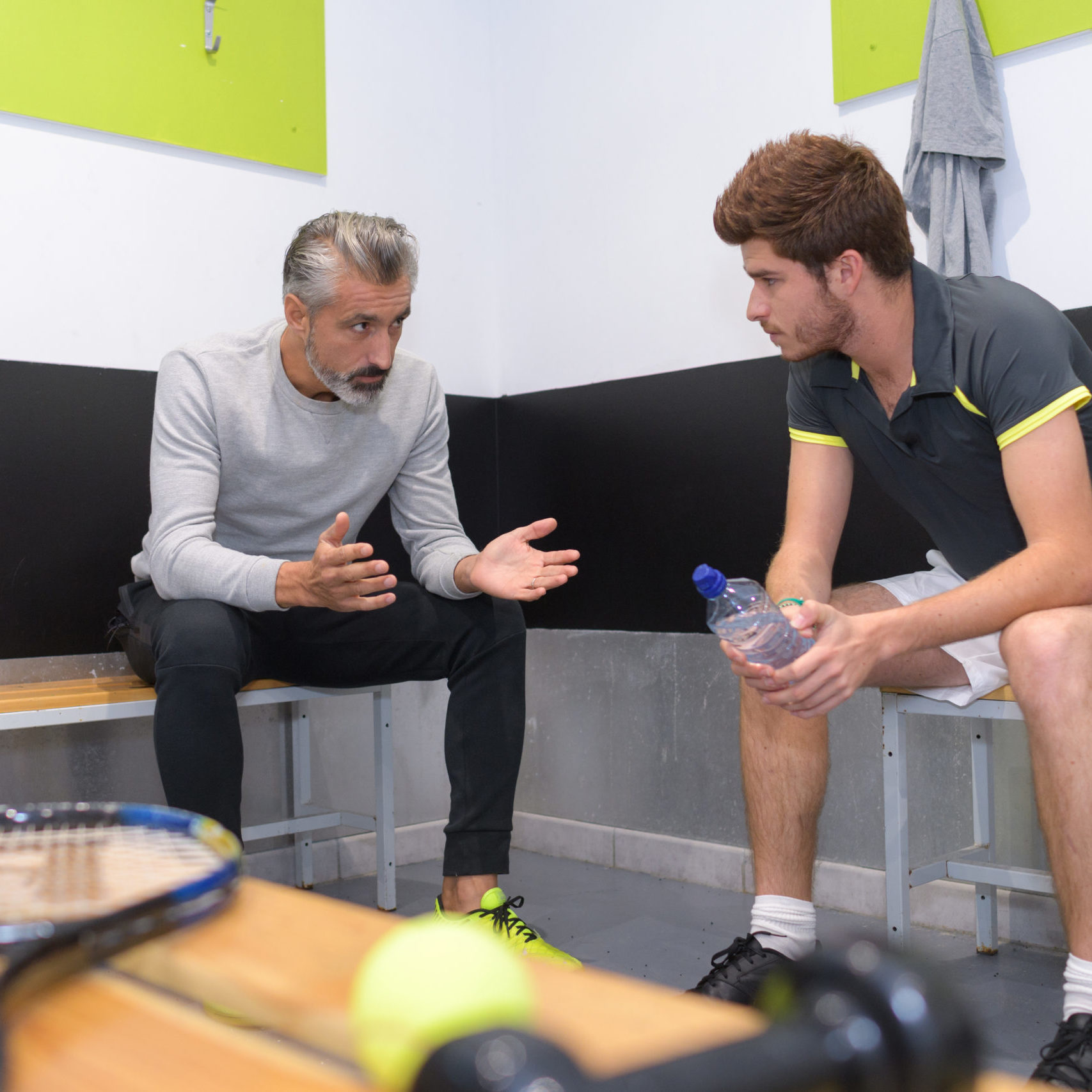 Why COACH PLUS SKILLS?
Les entraîneurs et les joueurs de haut niveau sont conscients que le talent athlétique brut n'est qu'une pièce du casse-tête. Le mental des joueurs, la compatibilité d'équipe et un leadership astucieux ont tous un rôle à jouer dans l'obtention de titres. Les évaluations de compétences COACH PLUS clarifient et quantifient ces variables, permettant aux entraîneurs d'optimiser les résultats.
Recruitment
A clear picture of the team's mentality, culture, dynamics and needs allows coaches to choose exactly the right rookies for their teams.
Athletes, on the other hand, can more easily prove that they have the necessary skills thus increasing their chances of being recruited.
Individual performance
With a better understanding of the communication styles and motivators of their athletes, coaches can achieve the highest levels of performance, improve player / coach relationships and accelerate the onboarding of new recruits. Players can understand strengths and areas for improvement.
Team performance
Our assessments harness the power of team dynamics on a technical, tactical and physical level, helping to achieve maximum performance.
Our Offers
Evaluate the 6 pillars of Coach Plus Skills performance
Individual Questionnaire
Athlete / Coach / Referee
Single player
Price : 70 € individual
Individual Questionnaire
between 25 and 100
Team and small group
Price : 60 €
Individual Questionnaire
more than 100
Large groups, Club and Academy
Price : 50 €
The 6 pillars of performance
Performance mindset
Personality on the pitch, mental toughness, aggressiveness, work ethic, competitiveness, moral values, self-determination and more.
Leadership and interpersonal skills
Innate approach to interactions; characteristics that motivate teammate leadership and collaboration with coaching staff.
Responses to challenges
Reaction to adversity, mistakes and anxiety, and the impact of these factors on performance.
Emotional sports intelligence
Self-knowledge of strengths and weaknesses, self-control and the ability to understand others and their environment.
Winning habits
Ability and methodologies used for motivation, goal setting and self-assessment.
Coachability
Confidence, adaptability, openness to feedback and criticism, player / coach relationship, passion to learn and more.
Being a champion is a state of mind.
Notre évaluation d'athlète vous donnera une compréhension globale de vos compétences générales, afin que vous puissiez identifier et utiliser des stratégies pour optimiser vos aspects mentaux et votre jeu.
This helps your coaches understand the best way to work with you and communicate your strengths as well as your weaknesses to improve your chances of being recruited and reaching the top level.
Coach PLus Skills supports you and develops mental preparation with its "Skillers *".
*PM partner of Coach PLus